The Nashville Guitar Club Announces Launch
The Nashville Guitar Club announces the launch of a new live event series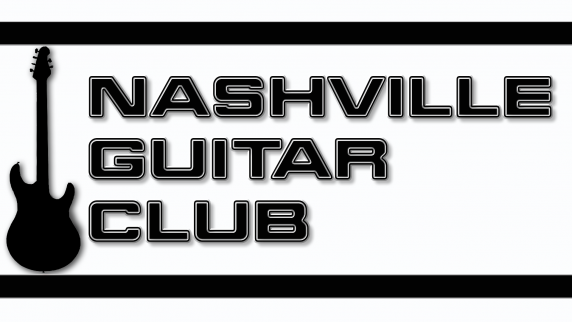 Nashville Guitar Club ANTIOCH, Tenn. – Feb. 17, 2017 – PRLog — The Nashville Guitar Club have announced their plans of a new series of quarterly live events that will deliver a high-touch VIP evening, bringing a group of guitar professionals and enthusiasts together for an unforgettable experience with stories, convocations, and performances. Each event will be a night with guitar's best to include highlighting Nashville's legends as well as up and comers together to extend, promote and enact the art of the instrument. The Nashville Guitar Club is focused on elevating and celebrating the instrument and its players while showcasing the beauty of it's incredible diversity in not only genre, but sound and sonic diversity.
Nashville Guitar Club is the brainchild of John Pisciotta of Jet Pack Ventures, llc. John brought on David Lowry of The Lowry Agency to help make this series happen. Both are guitar players and David has worked extensively with instrumental guitarists throughout his career. David has also interviewed many guitar players on his radio show "Live From Music City." Some of the players David has interviewed are Tommy Emmanuel, Richie Kotzen, Andy Timmons, Guthrie Govan, Carl Verheyen, Gretchen Menn, Joel Hoekstra, Rik Emmett, Dave Weiner, Neal Morse, Jon Finn, Don Lappin, Michael Lee Firkins, Neil Zaza, Rob Balducci, Rob Parissi, Mike Martin, Chris Green and Rusty Cooley.
"We wanted to create an event in Nashville that lives up to the name of "Guitar Town," Basically, bringing together all styles of guitar together, where Nashville is now, Rock, Jazz, Country, Acoustic as well as Metal, it is all here. The theme of NGC series is: Never Before and Never Again. For each NGC show we are bringing together a group of players who have never played together before, and most likely will never assemble this way again. We have had a few very interesting sponsors want to be a part of NGC, we will have something to announce soon" states John Pisciotta
The Nashville Guitar Club is looking to set up our first quarterly event in the month of April. Instrumental guitar players are encouraged to contact the the Nashville Guitar Club for more information. The Nashville Guitar Club also believes in giving back to their local community to encourage children to learn music, so partial proceeds will go the the Pearl-Cohn Entertainment Magnet High School.
"Putting together an event series like this has long been a dream of mine. There are so many wonderful players that deserve a moment in the spotlight and a vehicle that allows them to shine in front of an appreciate audience that gets it." says Lowry.
You can follow the Nashville Guitar Club at:
www.facebook.com/nashvilleguitarclub
www.twitter.com/NashvGuitarClub
Pearl-Cohn Magnent High School
http://schools.mnps.org/pearl-cohn-entertainment-magnet-high-school/
ABOUT THE LOWRY AGENCY
The Lowry Agency is full service-artist management/development, public relations, and promotions agency. We work with musicians, actors, speakers, voice over artists, entertainment companies, music coordination/supervision for film and TV, board game industry, and event promotions.
For more information about the Lowry Agency, contact David Lowry at david@thelowryagency.com.
https://www.prlog.org/12620641-the-nashville-guitar-club-announces-launch.html